Innovation In Insulation
Koolfoam Black Pearl is one of the most effective forms of interior insulation available. With its high compressive strength, and ability to deliver High R values within thinner products, it is often considered the product of choice for interior insulation. Koolfoam Black Pearl is available in multiple size options.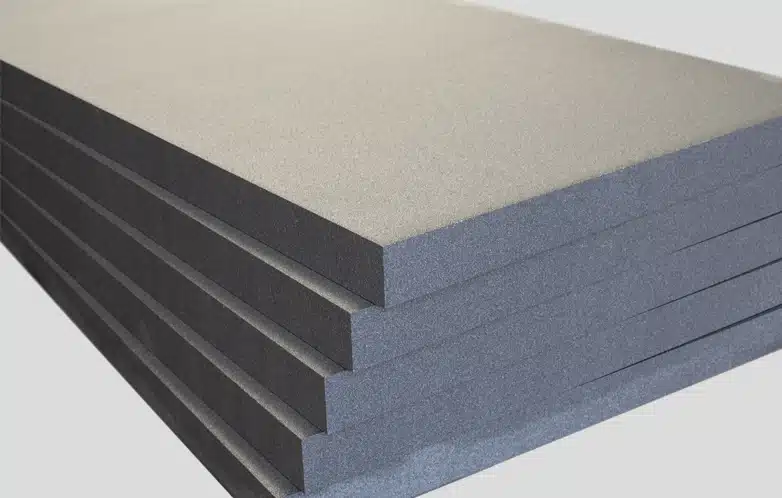 Koolfoam Black Pearl Is Ideal For Use In
Under slab Insulation
Slab edge Insulation (pre coated)
Framed cavity Insulation – Roof – Wall – Floor • EIFS (exterior insulating finishing system) Timber and steel frame
EIFS masonry overlay (Thermal Mass solution)
Masonry wall insulation (Interior Insulation solution) • Precast panel insulation
Panel wall construction
Warm roof (membrane underlay)
Koolfoam Black Pearl Specs
Koolfoam Black Pearl is available in full sheets from 10mm to 820mm thick full blocks
Black Pearl Masonry Wall Options: Available in 2.4 and 2.7 lengths

Black Pearl Cavity Wall and Mono Pitch Roof Insulation Panels: Standard panels are 1.2 long with concertina cuts for compression fit

At Koolfoam, we have the quality solutions and expertise
you can rely on to get the job done right.